This intensely deep post is brought to you because of the fun little photo a day challenge I decided to take on this December. I've done these kinds of things before from time to time, and I really enjoy them in small doses. Now that I check my Time Hop app every morning, I'm even more happy I've done the challenges in the past because nothing is more sad now to see no posts for a certain day in my life's history. Or if I happen to have some awkward status post from my younger years come up on my Time Hop to remind me that I really was that naive, immature, or obsessed about being without a phone for a week of my life, it's much nicer to have a fun little picture to soften the reality check. Haha!
Anyway, my post for December 2nd asks me to somehow incorporate my favorite holiday movie in a picture. I'm feeling undue stress over deciding what movie is my favorite. Which one do I pick?!? Just one movie???? I feel like I need to break it up into categories or something.
The best classic Christmas movie award goes to……………………………extended drum roll please, because I am still trying to decide what makes a classic a classic. When I move past that, I feel like I'll be snubbing so many worthy contenders. It's A Wonderful Life has such a powerful message.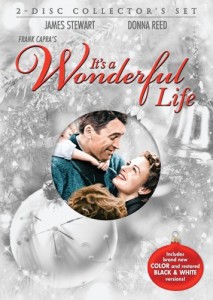 White Christmas is the one classic movie I watch without fail every Christmas season in recent years while I'm wrapping or crafting presents.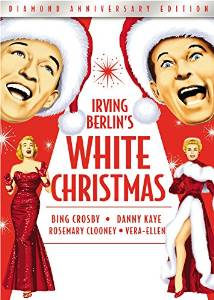 I'm going to make my brain hurt if I start thinking of more classic movies. Then I'll start hyperventilating if I think about the unfriendly debates that could ensue with people who would disagree with my choice. So I'm not going to pick one.
The best romantic comedy Christmas movie award goes to…While You Were Sleeping for many obvious reasons.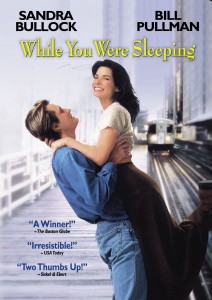 Sandra Bullock is beyond adorable and relatable in this one. Is it over-the-top unbelievable? Absolutely. That's one of the things that makes a Christmas movie so charming to me. I also distinctly remember the first time I watched this movie. It was with my mom and sister in our cozy little farm house on a snowy evening. This was one of the very first romantic comedies I watched, and it will always hold a special place in my heart whether it's Christmastime or summertime.
The best animated Christmas movie award goes to…Rudolph the Red-Nosed Reindeer.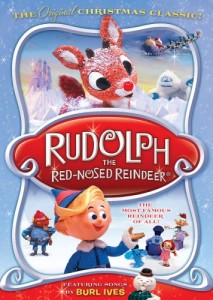 I remember watching it every year on TV and what a big deal it was when there were holiday specials on network television. Plus "missfit" (yes I spelled it this way on purpose) was my self-appointed nickname in my teenage years as a play off of my a common mispronunciation of my maiden name, Fite. (See why I spelled misfit that way? I had a reason. 🙂 ) It's also my son's favorite Christmas movie, so that makes me extra happy and fond of it, of course.
The best family Christmas movie award goes to…Elf.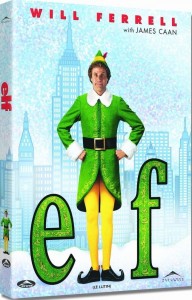 Duh. It's so quotable, and hilarious, and nearly the entire family can enjoy it, no matter their age. "I like smiling. It's my favorite." Don't be a "cotton-headed ninnymuggins" and disagree with me on this one.
So I still don't know what I'm going to pick for my favorite holiday movie picture. Oh, the stress I must endure. It is hard to be me. Perhaps you want to weigh in. What's your favorite holiday movie?
Or maybe you want to join me and a few of my friends on taking the photo-a-day challenge. I got my prompt from A Content Housewife. If you decide to do it and share your pictures on social media, we are using the hashtag #capturingdecemberphotoaday2014
Yes, this is the first time I've actually used a hashtag somewhat seriously, and I know it's excessively long, but I can't go back and change it now. So if you're up for the challenge, and only if you find it fun, join us!