This was my year for reclaiming my love for reading! I asked for a Kindle last Christmas, and I'm so glad that I got one. That Kindle and I got to know each other very well in the early months of the year when I was up nursing my newborn at all hours of the night. I remember seeing literally every hour of the day and night for a couple of weeks there, so I got a head start on my goal of reading at least a book a month.
In fact, I was able to double that goal, and finished out the year by completing 24 books. Before you get too impressed, you should know that some of these books were very short. One of the things I love about my Kindle is the ability to try out tons of freebie books on there. Even though I have multiple libraries in my city, I stink at getting there and then getting the books back on time. It's a flaw of mine aggravated somewhat by only having one car that I don't have daily access to.So yeah. The Kindle is a good fit for me. 😉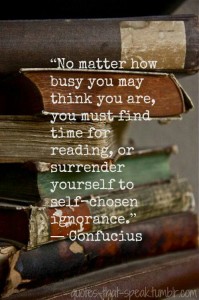 One of the biggest hang ups I've had in recent years when it comes to reading is starting 10 different books and never finishing any of them. This year, I adopted the idea I've seen on Pinterest of creating a board for all of the books that I've read over the course of the year. I know I'm just like a little kid, but for some reason that worked just as well as getting a sticker on my paper at school for me. I couldn't pin the book until I'd finished it, and I loved being able to look back at my board and see what all I'd accomplished as the months passed.
If you're curious about what I read and are looking for some reading inspiration, here's the link to my Pinterest board.
And now here are my top six favorite books from the year (in no particular order). Oh, and I never have gotten around to setting up an affiliate program with Amazon since I changed my web address, so I'm not getting a commission on any of these books should you choose to purchase them.
1. Sparkly Green Earrings by Melanie Shankle – Oh. My. Goodness. The perfect balance of funny and important lessons. It's honest, relatable, encouraging, challenging, and just plain fun. Are you a mom? Do you plan to be a mom? Read it! No seriously, READ IT!
2. Grace for the Good Girl by Emily P. Freeman – If you've read my blog at all this year, you've no doubt heard me reference this book on more than one occasion. It was a great tool to change me for the better this year. So good.
3. Embracing Beauty by Trina Holden – I needed this book! It's such a practical, encouraging, and helpful book to any mama in the season of having babies. Feeling beautiful and putting effort into myself is not always easy when my body is between sizes and my schedule is non-existent. Trina gave me some great food for thought and motivation into how I could actually make it happen and make it an act of worship as well.
4. Invisible by Lorena McCourtney – This was probably my favorite fiction read of the year. (As a side note, I need to incorporate more novels in my reading diet!) I got this book on my Kindle and read it in the middle of the night during feedings last winter. It's a fun murder-mystery. Nothing too heavy or thought-provoking, but if you're into who-dun-it stories, this is a good one to check out. I even sacrificed going back to bed after I was done feeding the baby so I could finish the book. 😉
5. Loving the Little Years by Rachel Jankovic – I was late in the game to pick up this book, but it was a great book for moms of littles. I know, I know, most of my favorite books are about motherhood. But you know what? I think there's a reason for that.Moms need a lot of encouragement. This one is a must-read for anyone with little munchkins.
6. Kisses from Katie by Katie Davis – What an inspiring read! God has called each of us into ministry, and reading Katie's story challenges anyone who reads it to step outside their comfort zones and minister to everyone.
What books did you read this year that you recommend I add to my list of books to read for next year?