Sometimes you just know you're called to do something. I knew that when I started this blog two years ago. I didn't have a handle on why, but as much as I fought doing it, God was quick to respond with an undeniable answer that said, "Just do it!"
So here I am, two years older, hopefully a little wiser, and definitely much more in love with Jesus because I have seen Him work on me through this little outlet in the blogosphere. And I'm taking a little time to reflect as this little milestone in my life approaches because sometimes I tend to forget what I learned otherwise. Also, I want to encourage you to go for that "thing" that you know you're supposed to do.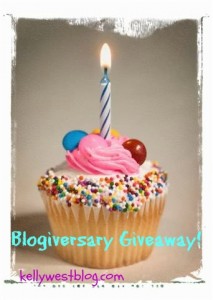 When I was leery of starting up a blog, I had a list of excuses, questions, and concerns. Here are just a couple as well as some of the answers I've received in the process.
1. I can't keep up with all of the expectations. This is true, but now, I don't want to, either. I don't post 3 posts a week with perfectly edited photographs. In life, none of us can meet every single expectation we or others set. We're imperfect people. No one is handing me a grade card, and I'm not doing this for a paycheck. It's a chance for me to grow, learn, put myself out there, and just be me. Exceptional. Average. Whatever I'm feeling that day because we all have times where we're feeling one extreme or the other. The important thing is that we strive for finding the balance, and writing helps me find my balance.
2. What if I fail? In the beginning, I believed that I would have to make money or be changing the lives of lots of people in order to make it worth my time. While I have made a little bit of money from the sales of me eBook, it's not a significant amount of cash. Also, I haven't become famous. But I haven't failed. While I'm no mega-blogger nor do I even foresee attending a blogging conference in the near future (although it would be pretty fun to do that someday), I've gained so much! I've become more intentional at looking for God working in my everyday life. I've become more confident that He can do things through an insecure, easily-overwhelmed girl like me. He's spoken to me through this space. He's brought people into my life to encourage me. I have deeper friendships with those who read my ramblings. Additionally, I've had the opportunity to meet some incredible women who share their hearts on their own blogs. If that's failing, then I'll take it. 😉
Sometimes we are called to do something to benefit others, and sometimes we're called to do something in order to grow ourselves. The ultimate gift is when we can accomplish both. My hope is that I've benefited others at least half as much as pursuing this thing that seemed crazy and impossible to me has benefited me.
Going after God's dreams for us will never come up disappointing. None of this process has looked like I imagined it would, but I couldn't be more pleased with the results thus far. It's exciting to realize that the canvas of this blog will be ever-changing and growing as I continue to change, grow, and learn in my relationship with God and face new circumstances along the way.
Next to the closer relationship I have with God as a result of letting Him speak to and through me on the blog, I can honestly say that one of my favorite things is being able to connect with you amazing readers. It's kind of nerve-wracking sometimes to put my thoughts out there for whoever to read, but it is completely worth it when I hear from someone who says she was encouraged. I believe that the ability to relate with others is a gift God wants us all to work on.
One more thing before I wrap this post up! As a thank you for being my friend and reading this rather lengthy post, I'd like to give a little blog birthday present to one of you. One of my absolute favorite books of all time is Redeeming Love by Francine Rivers. It's a book I believe every single woman should read, so here's your chance to get your own copy. Don't be shy to enter even if you've read it before! It's worth having on your shelf to read again and again. Or, you can pass it on to someone else! Much love, my friends, and thank you for journeying through life with me.