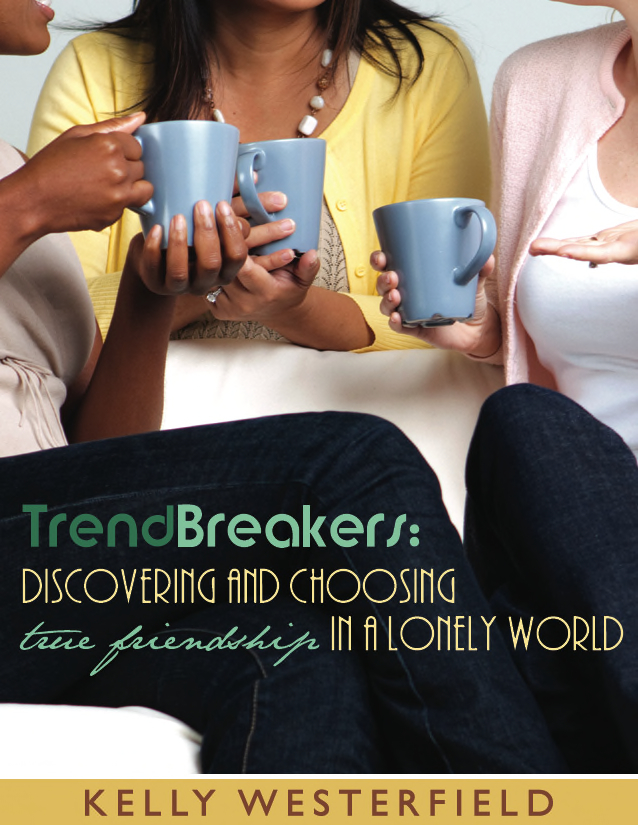 Happy Mother's Day to my readers! This weekend, you can purchase my eBook, Trend Breakers: Discovering and Choosing True Friendship in a Lonely World for only $0.99! It's available in both the PDF form or for the Kindle.
Go here to download the PDF version. Just be sure to use the coupon code: MOTHERSDAY
Go here to purchase the Kindle version.
I pray that God blesses you in your friendships with the women God has placed in your life, but ultimately you enjoy and appreciate the relationship you have with the Creator of friendships.
If you're new to this site, thanks so much for stopping by! I would love to have you as a part of this humble little community of women who want to find the exceptional power of God in our otherwise average lives. If you would like to receive updates when I add new posts, you can like my Facebook page, subscribe to my RSS feed, or receive new posts by email. You can also find all of these options easily by going to my home page and clicking on the appropriate icon located in the right side bar.