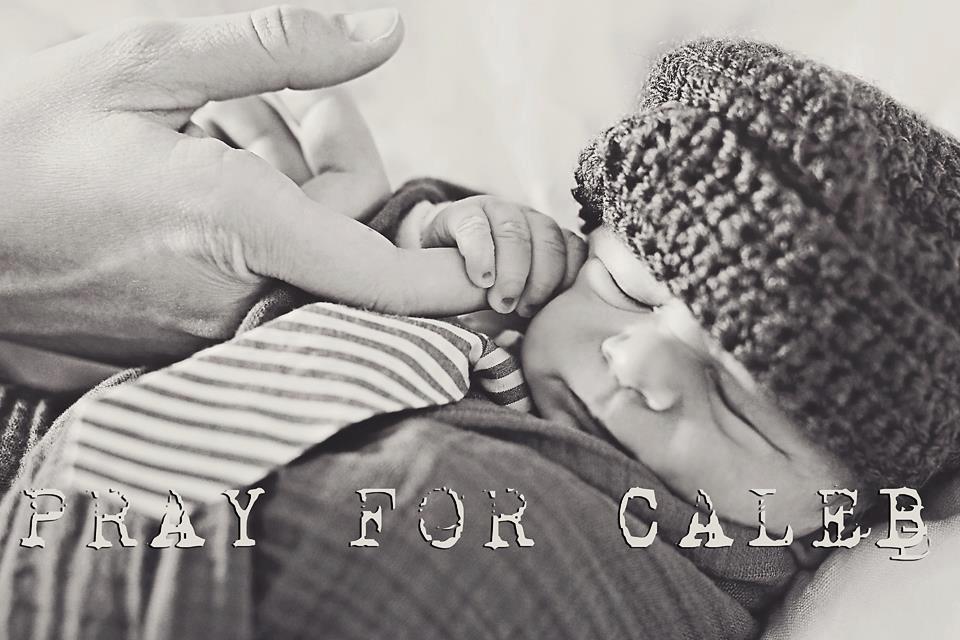 Several months ago, my friend Desiré at When You Rise asked me to share a guest post while she was in the hospital with her new miracle, Caleb. In case you missed it when I requested prayer for him a few months ago, I'll catch you up. Caleb has a heart condition (actually several) that requires several surgeries to repair. His parents found out about this when they went in for the 18 week routine ultrasound. It's been quite a journey for them since then as they prepared for his arrival. Caleb was born on March 16th and just underwent his first surgery last Friday. You can follow along to learn about his progress and get specific prayer requests by liking their Facebook page, Pray for Caleb.
I feel honored to not only get to share a few humble words on Desiré's blog, but to get to see God work through this family. I have held my sweet baby girl many times in the past few weeks with a thankful heart and an extra burden to pray for Caleb. He has a specific plan for each life that He creates, and I'm confident that He has big, big plans for this little boy. Will you please take a minute right now to pray for him and his family?
Without further ado, feel free to read the post that originated from my sleep-deprived desperation for God's strength during this short, beautiful, and challenging time of motherhood.
If you're new to this site, thanks so much for stopping by! I would love to have you as a part of this humble little community of women who want to find the exceptional power of God in our otherwise average lives. If you would like to receive updates when I add new posts, you can like my Facebook page, subscribe to my RSS feed, or receive new posts by email. You can also find all of these options easily by going to my home page and clicking on the appropriate icon located in the right side bar.