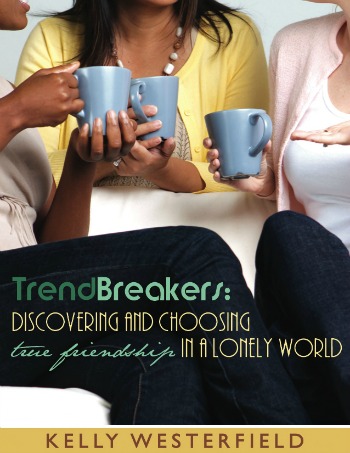 During the launch week of my eBook last month, I got an email from Crystal Paine, also known as the Money Saving Mom. Somehow she came across my eBook and took the time to purchase it and read it. I was extremely honored by this, but even more humbled that she took the time to email me an encouraging note about it.
I love Crystal's blog because she shares so many incredible deals as well inspirational ideas for living on less. I have also grown to love it even more because the longer I've followed along, the more I've been able to see her heart and passion shine through. I feel truly blessed that she was willing to share the book with her readers.
Today through Thursday (January 17th), you can purchase the PDF version of Trend Breakers for $2.99. Go to this link to get the code! Thanks again, Crystal! You have greatly blessed me with your generosity!
If you're new to this site, thanks so much for stopping by! I would love to have you as a part of this humble little community of women who want to find the exceptional power of God in our otherwise average lives. If you would like to receive updates when I add new posts, you can like my Facebook page, subscribe to my RSS feed, or receive new posts by email. You can also find all of these options easily by going to my home page and clicking on the appropriate icon located in the right side bar.