This week has been such a great one! I'm beyond grateful for the wonderful people God has placed in my life who make me feel loved and special.
Saturday morning, I woke up to find these on my dining room table.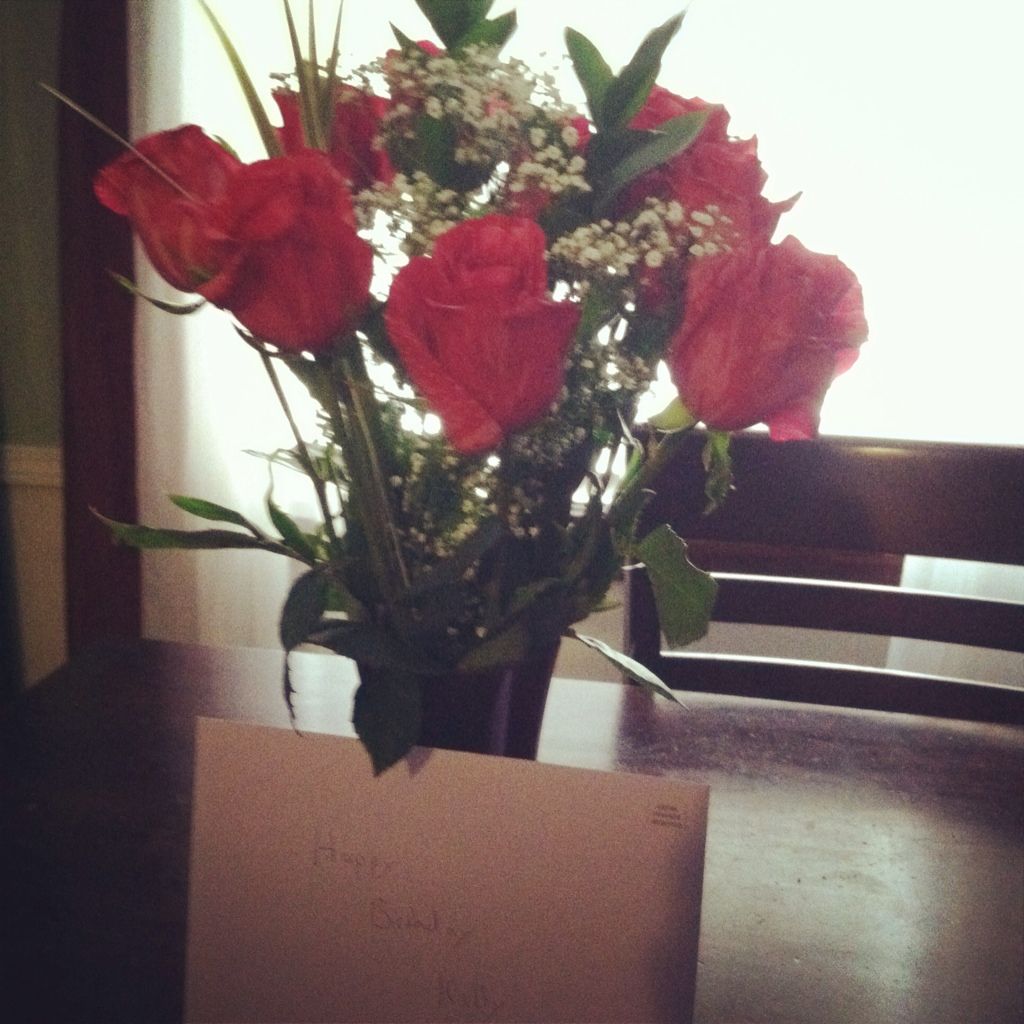 For my birthday, my husband arranged for my parents to babysit so we could have a whole day together. We went out to lunch, then he spoiled me with some new candles and a few other little things I'd been wanting. We came home, watched "A Christmas Story" and then had a fabulous evening with my BFF & her husband. We stayed up way too late playing card games like we did in the pre-kid days. Getting up the next day was rough!
Sunday was a special time as well because my little man got to perform in his first choir performance at church. All of the kids did such a great job! I have a lot of great memories doing this as a kid, and it's pretty special to watch my little one have just as much fun.
Another definite highlight of the week was getting to spend some time with a couple of my former students. We met the first day of their freshman year of high school, and six years later, they're all grown up and even more beautiful inside and out than they were way back then.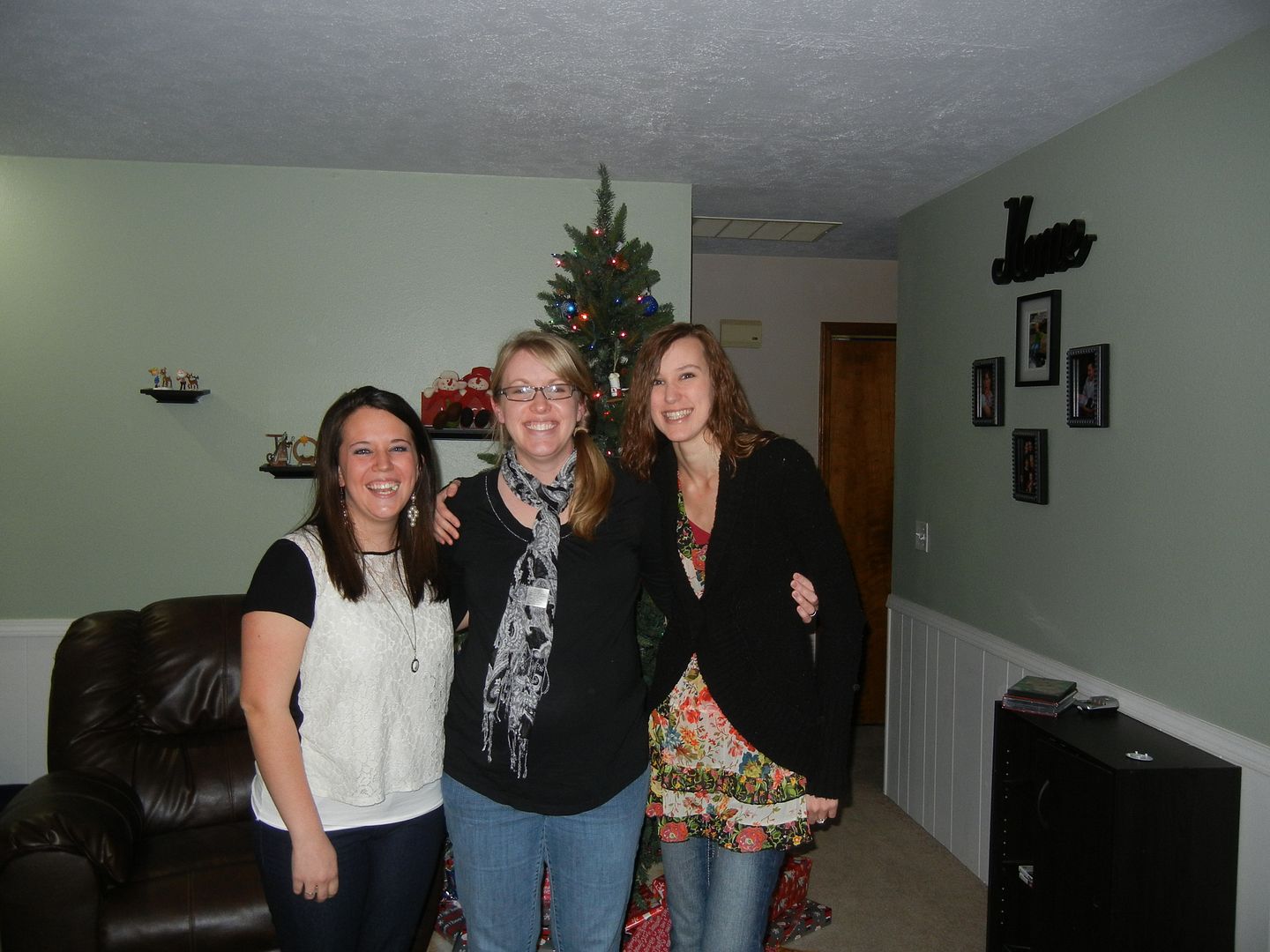 This month has been a busy one for Tanner. He's been gone more than he's been home this month, and as grateful as we are for the overtime, we miss him around here! Wednesday was one of the first days we were all home together without much of an agenda, so we took the opportunity to go check out some of the local Christmas decor. I haven't been able to get a really clear pic of Dash in front of a Christmas tree this year, so I tried once again to get a good shot. He put his whole heart into saying "Cheese!" So much so that he couldn't muster the extra strength to keep his eyes open while doing it. I love it!
Yesterday was COLD! As in 40+ mile and hour winds mixed with snow and other frozen precipitation. I made it a point to not go outside because, um, brrrr! It was a perfect day to spend some time saying yes to Dash while getting some work done in the kitchen. I'm trying to get as many freezer meals as possible done before the baby comes. We both tried a new activity as well – making cinnamon ornaments! Needless to say, the house smelled wonderful all day long.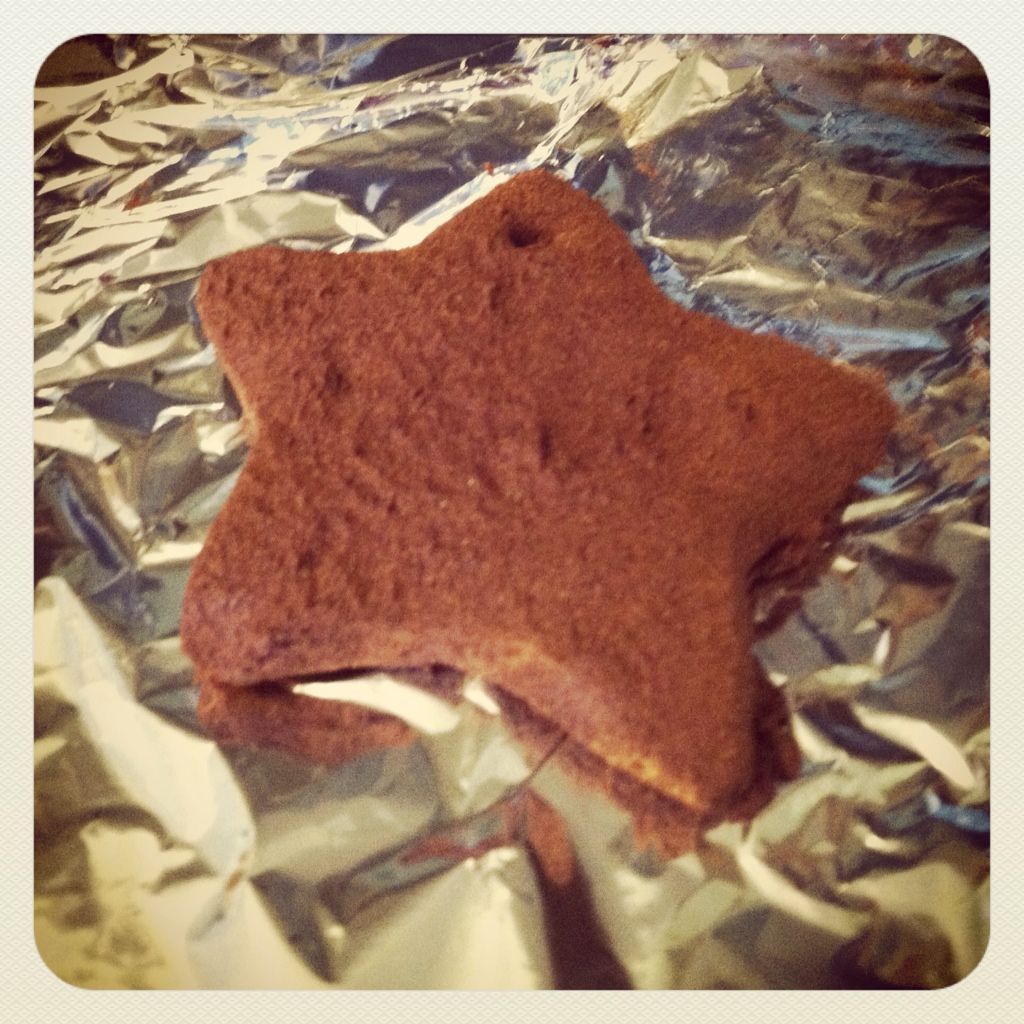 Heading into the excitement of Christmas next weekend, I smile thinking back on our week before Jesus' birthday. Simple is good and people make life rich, I tell you!
Linking up with From My Grey Desk today.
Now it's your turn! What are some of the highlights from your week?
If you're new to this site, thanks so much for stopping by! I would love to have you as a part of this humble little community of women who want to find the exceptional power of God in our otherwise average lives. If you would like to receive updates when I add new posts, you can like my Facebook page, subscribe to my RSS feed, or receive new posts by email. You can also find all of these options easily by going to my home page and clicking on the appropriate icon located in the right side bar.