In celebration of my eBook, Trend Breakers: Discovering and Choosing True Friendship in a Lonely World, launching this week, I'm sharing the intro from the book in today's post.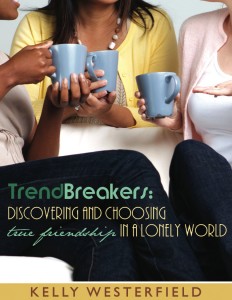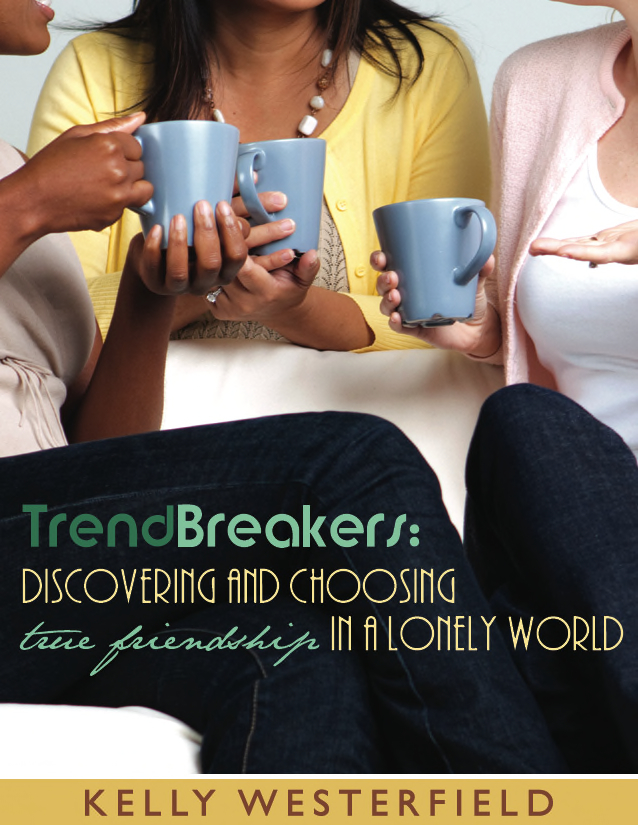 I remember all that has transpired to get me to this point. The tears. The dark, lonely days. The superficial conversations as well as the thought-provoking ones. The pondering and analyzing when it would have been much better for me to be sleeping.
My journey to finding joy in friendship has spanned many years. It started as a little girl, wanting so badly to find my Diana, that kindred spirit I read about in Anne of Green Gables. The journey brought lots of tears through my teenage years as I pined to understand what I was doing wrong to still come up short of someone to call my best friend for life.
Surely adulthood would cure all of these woes, yet it didn't. Oh, I found friends – true and sweet friends whom I still cherish – yet I couldn't seem to find lasting peace in this area of my life. Distance, obligations, and personal struggles created barriers when I wanted communion.
So I began praying to learn what composes the essence of friendship and what God expects of me in this complicated, messy, sweet part of life. These pages contain what I am continuing to learn, for in all that I've discovered, one of the clearest lessons is that it is a process, ever changing with each season of life. No one ever arrives at a level titled "Master of Friendship."
I invite you to do one radical thing with me: Make friendship a purposeful and necessary part of life.
In order for this to work properly, I have come to realize that this will only work if you make peace with Jesus. Don't let the pursuit of friendship with others take precedence over developing an ever- growing relationship with Him. It's just not going to work, and you'll be shedding tears identical to the ones that have flowed down my face over the years.
Friendship starts with the Creator of relationships.
Want to finish reading? Be sure to enter to win a free copy of your own! I will be giving away 5 free copies of the book. I'd love for you to be one of the winners, so make sure you take a minute and enter the giveaway below! If you'd like to purchase your own copy, you can visit the My eBook tab on the blog and choose either the PDF or Kindle version now for sale. (Here's a tip, launch day is this coming Thursday, December 6th, and there will be a sale going on at that time.)
If you're new to this site, thanks so much for stopping by! I would love to have you as a part of this humble little community of women who want to find the exceptional power of God in our otherwise average lives. If you would like to receive updates when I add new posts, you can like my Facebook page, subscribe to my RSS feed, or receive new posts by email. You can also find all of these options easily by going to my home page and clicking on the appropriate icon located in the right side bar.
 Linked up with: