She has no idea I'm sharing this until she reads it, but I have to tell you that Ashley applied what she talks about in this post to me in many ways last week. First off, she wrote this post for me when I asked for guest posters. She also rearranged our playdate plans and hauled all three of her children to my house when I couldn't drive because of my injury, AND she showed up with two meals for me to stick in the freezer since I can't cook much right now. That, my friends, is love in action. Thank you, Ashley, for being a genuine friend that shows the love of Christ to others such as me!
It was the first week of my first year of teaching and one of the hardest weeks of my life.  I was starting three weeks into the school year; I was commuting 40 minutes to work; and the squirrely 8th graders had already broken in three different teachers when they got me.  They were fully accustomed to considering the language arts period as playtime.  They took one look at 23 year old me and decided it would remain play time.  I had other plans.
I arrived early every day and stayed late.  I went home frustrated over the behavior of the students.  I sent three students to the principal's office that first week.  I was three weeks behind on the curriculum and trying desperately to get a handle on it.  And to top off all these bigger concerns, the previous teacher had purposely stripped the classroom of all things useful.  I had no supplies.  None.   I remember my shaky knees on those first days as I stood before the class in that drafty old classroom and wrote my name on the board with a piece of chalk the size of my pinky fingernail.  It was terrible.
So you can imagine my feelings when I received a large brown box in the mail from my mother-in-law, Sandy, and opened it up to find every kind of school supply a teacher could need—including two big boxes of white chalk.  I'm pretty sure that I cried over that chalk.
It's only one occasion of countless times my mother-in-law has shown love through gift giving or acts of service. My husband and I have moved three times in seven years of marriage and each time, she has cleaned our new home from top to bottom before we moved in.  God has uniquely equipped her to show love through gift-giving and service.
1 John 3:18 says, "Let us not love with words or tongue with but with actions and in truth."
I have to admit, it is easier for me to love with words and tongue. I am a communicator. I write and I speak and language is my love language.  I can speak words of encouragement, write an email, talk one-on-one and these are my favorite ways to show love.  But through my mother-in-law and many people who have shown me love through acts of service or a thoughtful gift, I have learned the value of being loved this way.
The Bible specifically instructs me to love with actions and in truth. This implies that it is possible to speak something with your tongue that is not true enough to show in your actions. Talk is cheap. I know this is sometimes true with me. I say I am so concerned about someone who is in the hospital, but am I concerned enough to visit or drop a meal off for the family? Sometimes I am too busy, too lazy, or too unconcerned. Sometimes I am intimidated or overwhelmed with the needs of my own family.
But I want to grow in loving people this way, even though it does not come as naturally for me.  James chapter 4 also tells me that, "Anyone, then, who knows the good he ought to do and doesn't do it, sins."  Often I think of a kind action to do for someone or a gift that would bless them, but fail to carry out those good intentions.  Remembering what that box of chalk meant to me is inspiration to bless others as I have been blessed. I'm grateful to my mother-in-law for showing me this kind of love.
Lord, may my actions reflect your Father-love toward others and my gifts reflect your grace.
Giveaway! If you could use 100 free pictures from Shutterfly, please leave a comment then enter your name in the giveaway box below telling us one action you could take or gift you could give this week to show love to someone.  Then go do it!  If you are the winner of the drawing, Kelly will send you the code for the free pictures via email. Thanks!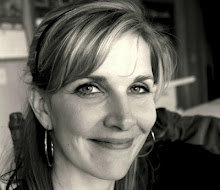 A believer and a dreamer. A pastor's wife and a mama to three. A little creative and a little messy. Imperfection guaranteed. By the grace of God, I am who I am and His grace to me has not been without effect. Ashley blogs over at Little Pieces of Ordinary. A place where she shares how God reveals His grace to her through the everyday occurrences of life.
If you're new to this site, thanks so much for stopping by! I would love to have you as a part of this humble little community of women who want to find the exceptional power of God in our otherwise average lives. If you would like to receive updates when I add new posts, you can like my Facebook page, subscribe to my RSS feed, or receive new posts by email. You can also find all of these options easily by going to my home page and clicking on the appropriate icon located in the right side bar.