I'd be lying if I said that going from being a somewhat normal woman to a one-handed, more-clumsy-than-usual, completely-dependent-on-others one is no big deal to me. I know it could be so much worse, and I am grateful for the generosity and love that has been shown to me since the unhappy moment when I dropped that silly soap dish. But I feel it. The frustration at being unable to even put my hair in a ponytail. The guilt at putting on a movie for my little guy when we would normally be outside together. Then my sweet friend Sarah encouraged me when she answered my plea for guest posts with these incredibly encouraging words. I love this girl and her beautiful heart! ~Kelly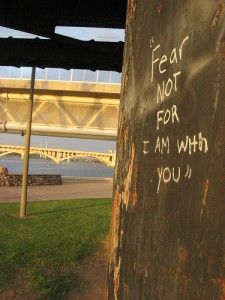 Photo Credit
I sit, a bit discouraged, at my kitchen table that is "decorated" with baby socks, spelling worksheets, sippy cups, a purse, leftover slices of banana, and this laptop.
To my left on the counter next to the sink are two casserole dishes half full of water, still soaking from supper last night.
In my mind the reminder of deadlines for three articles leave it hard to concentrate. There are laundry baskets with clothes that need put away and a yet-to-be-washed pile of jeans at the foot of the bed.
I wonder why I have not heard back from that job opportunity I thought was heaven-sent. The one that would be perfect, or at least that's what I think. The response I keep getting from them is that they have their own deadlines they are dealing with, but they promise they do want to work with me on this opportunity.
I am not a patient person.
Today is the last day of preschool and both daughters have school programs tonight. The husband is on duty at the fire station, although he has someone working for him from 3 p.m. until 8 p.m. so that I don't have to go it alone tonight. Literally, thank God on this one.
Our youngest daughter turns four on Saturday, which means the house will need to be cleaned, beds readied for out-of-town visitors, a cake baked and decorated…oh wait, first I need to buy the stuff to bake the cake and make the frosting…
Then there is the ever-present worry about money. And what am I going to do with the three kids all summer long.
Life has a way of swallowing me up sometimes…if I let it. And sometimes it seems easier just to let it. Sometimes it seems easier to just hunker down and pray that it passes over me. Because life gives us plenty of reasons to want to give up and give in.
But today I take a deep breath in, look outside at the blue sky and know, without a doubt, that God is good. All the time. Not only is He good, He is here for me. Always. He is here to help me find peace…for the little things and the big things.
So friends, can I just remind you today to turn to Him, with all of it? Maybe you are being faced with a huge trial or heartache. Or maybe you are being overwhelmed by the everyday clutter. Maybe you fear that nothing will ever be good again or maybe you fear waking up and facing the day.
No matter what, God is with you and He is there to help you through it.
Fear not, for I am with you;
Be not dismayed, for I am your God.
I will strengthen you,
Yes, I will help you,
I will uphold you with My righteous right hand.
    ~Isaiah 41:10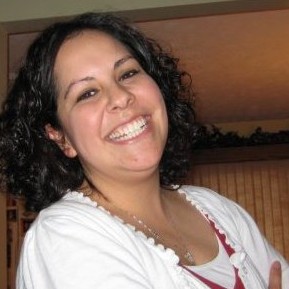 Sarah is the wife of a professional firefighter and mom of three children under the age of 7. She has been navigating the murky waters of stay-at-home-momhood for over a year now. She relies on her faith in God to see her through it all as she tries to be a faithful servant, share her heart with other women, mother her children and love and respect her husband. "For I know the plans I have for you," declares the Lord." You can follow her over at In Total Disarray.