Motherhood definitely has it's challenges. This blog is about being able to relate when you feel alone as well as moving past the yucky feelings of being "average." As unifying as motherhood can be to women, certain aspects of it can be equally isolating. I'm grateful to my friend Amber for sharing a bit of her story as she tackles the challenging reality of severe allergies to just about everything for her kids. Even if this isn't an issue for your family, I know you'll be able to connect to her feelings with whatever challenge you face in your motherhood experience.
I've spent the last several months absorbing anything I can about nutrition and food allergies. I think a good knowledge of nutrition is important, but for me it's vital to getting my kids healthy. I'd suspected food allergy issues for years but it wasn't until a frightening encounter with peanuts and a change in doctors that I got everything spelled out in black and white via blood allergy testing.
I've rambled on and on with friends and family about food ingredients and derivatives more than they probably care to hear about, but this might be because it keeps me from having to delve into the touchy-feely emotions surrounding our food.  People, addressing this side of our issue is not fun.
On the one hand I'm praising God that I'm only working with food allergies. On the other hand, I have to choke back tears when my kids watch the ice cream truck come up the street and see the neighbor kids running for it. Even simple trips to the grocery store are emotional. My almost-three-year old knows to be cautions with food and will pick up items asking, "What's this have in it?" Only he's asked me a million times now, so it comes out as one word, "Whatsthishaveinit?" I find notes on the kitchen counter from my seven year old that read, "Why do I always always always have to take a brake from derrey???" I'm the mean food police.
It would be nice if we were more like animals and just ate to live. But, we are not. We humans, and I think especially we Americans, have a strong emotional attachment to our food. I think it is even intensified another degree when you're a stay-at-home mom. I know not all stay-at-home moms like to cook, but I'm one of those who did. Food was my thing, and I was pretty good at it. I have three-ring binders full of our favorite recipes. Right now I pretty much hate food. Yep, I said it. I hate food. Except sushi, which is weird because I never used to like it. If there were an allergy-friendly daily capsule I could give my kids that would fill their bellies and nourish them, I'd be first in line to buy a lifetime supply.
With a food allergy diagnosis, all of a sudden there is a lot of pressure on this parent to put the right foods on my kids' plates. I'm the one who feeds them. I have been the one making them sick. I am the one who has to get them healthy. I have to process all the different theories and opinions on how to go about treating food allergies. I have to do the research to figure out what they can eat. Then I have to figure out what store sells it. Sometimes I'm on a wild goose chase for things I've never heard of before! It's me who does the majority of the shopping and meal preparation. I'm the one who has to learn to cook from scratch all over again. And when I say "scratch," I mean SCRATCH. Like make-your-own-breadcrumbs-and-powdered-sugar-scratch. Then I put it on the table and listen to my kids talk about how they don't like it. And then I get mad. Not at them, of course. I'm mad that this wasn't caught earlier, like WHEN I SAID THERE WAS SOMETHING WRONG (Pardon me for yelling in type, I sometimes do that when I'm frustrated). If they had been raised on alternative food then they wouldn't know what they are missing.
My kids are going to be just fine. Lots of parents can't say that and wish they were dealing with only a food allergy. My kids are going to be just fine, but it's up to ME to figure it out and make the right choices for them. I think anyone who's not been though a dietary change would be rolling their eyes right now. I'm sure they'd be like, "Seriously, what's the big deal? It's just food. Buy a different brand. Shut up and get over it."
It's not that easy though. When you're dealing with this number of allergies and still have a lot of unknown variables, it is terribly hard. I wish I could sit here and type it out but I can't because I don't get it yet. There is still so much I don't know, and I have a lot of genetic factors to consider. I don't know why I can get my son well, but he doesn't STAY WELL. I don't know what I'm doing wrong. We are still one week away from our appointment with the allergist. I hope to learn A LOT from the doctor, but I've been doing a lot of reading that suggests I still have a lot of work to do. Allergies are so different from one person to the next that I think I'll just have to keep doing what I'm presently doing which is working myself in circles until my kids are well.
I am overwhelmed, but I take comfort in the verse that has been my mantra for the past year.
For I the LORD thy God will hold thy right hand, saying unto thee, Fear not; I will help thee. Isaiah 41:13.
Maybe I'll just get it tattooed on my forehead or something.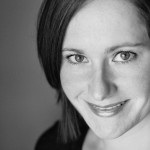 Amber is a mom to 2 wonderful children and is trying to figure out her new normal after both kids were recently diagnosed with severe food allergies. She now spends her spare time researching and concocting new ways to keep her kids healthy.
If you're new to this site, thanks so much for stopping by! I would love to have you as a part of this humble little community of women who want to find the exceptional power of God in our otherwise average lives. If you would like to receive updates when I add new posts, you can like my Facebook page, subscribe to my RSS feed, or receive new posts by email. You can also find all of these options easily by going to my home page and clicking on the appropriate icon located in the right side bar.