Today I welcome Sarah from In Total Disarray. Sarah and I met through blogging a few months ago, and God has really used her to encourage me on many occasions. Won't you take time to encourage her as she shares one aspect of friendship that she continues to work through in this journey through life? Oh, how long the list of topics on this issue of friendship grows!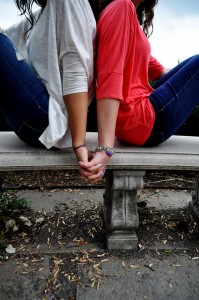 I never was one of the "cool" kids. I'm not sure what that even means, really.
I guess to me it means that I didn't have many friends growing up. There was a girl who lived down the street from me in grade school, but she moved away. My BFFs in middle school and high school came and went for various reasons. Either they were "into" things that I shouldn't be or they got boyfriends and I got left out. Or they wanted to be cheerleaders and I didn't.
I met several amazing friends in college. They are probably as close as I have ever come to the type of friendship I have always longed for. But now we each live hours apart.
I always have wished I had that one, true friend that I could count on through thick and thin. The one I could cry with. The type of girlfriends who would drop everything when the other one needed her. We would have been each others maids of honor.  We would be at births and birthday parties. We would talk a lot some weeks and not at all others. We would really know each other and love each other anyway.
But that's simply not the case for me. Sure, I consider my husband to be my best friend. And me and my mom are really close. But it's just not the same.
I don't have a best friend. And that makes me feel left out.
That may sound silly, I'm sure. Being a grown woman, a wife and mom and still feeling left out when it comes to friends.
But making friends once you are a wife and a mom, once you have left a place and come back to it years later, is hard.
Everyone already has a best friend, it seems, and there is no room for another. Or so it seems on the surface. (Proverbs 20:6 – NLT): "Many will say they are loyal friends, but who can find one who is truly reliable?"
Sure there is a group of women that I enjoy "girls night" with from time to time. But I don't truly know any of them on a deep level at all. I wish I did. But I'm not sure how to do that.
I am socially awkward when I try to make friends. I get nervous and I get sweaty. I start to ramble or I clam up. Seriously ridiculous.
I don't have the answer here. I really don't know how to remedy this. But I will keep trying to put myself out there. And hopefully, prayerfully, over time, I will make a true friend.
How have you made friends as you have journeyed through the different stages in your life?
Ecclesiastes 4:9-10 – ESV
"Two are better than one, because they have a good reward for their toil. For if they fall, one will lift up his fellow. But woe to him who is alone when he falls and has not another to lift him up!"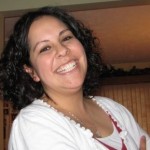 Sarah is the wife of a professional firefighter and mom of three children under the age of 7. She has been navigating the murky waters of stay-at-home-momhood for over a year now. She relies on her faith in God to see her through it all as she tries to be a faithful servant, share her heart with other women, mother her children and love and respect her husband. "For I know the plans I have for you," declares the Lord.
We're focusing on friendship this week. Have you missed a post? Be sure to check them out!
The Sweetness of Amish Friendship Bread
If you're new to this site, thanks so much for stopping by! I would love to have you as a part of this humble little community of women who want to find the exceptional power of God in our otherwise average lives. If you would like to receive updates when I add new posts, you can like my Facebook page, subscribe to my RSS feed, or receive new posts by email. You can also find all of these options easily by going to my home page and clicking on the appropriate icon located in the right side bar.