An unseasonably warm, early January day found me and my 3-foot, crazy-haired sidekick with plastic shovels and dump truck in tow heading toward the mole hills that always seem to infest our yard for our son's pleasure. I never mind joining him when he wants to dig in the dirt; it's been something that's brought me joy since childhood as well.
We sat on the ground – crushed, brown leaves clinging to our clothes – breaking up clumps of dirt and working together to fill the shovels so that we could, in turn, fill the dump truck.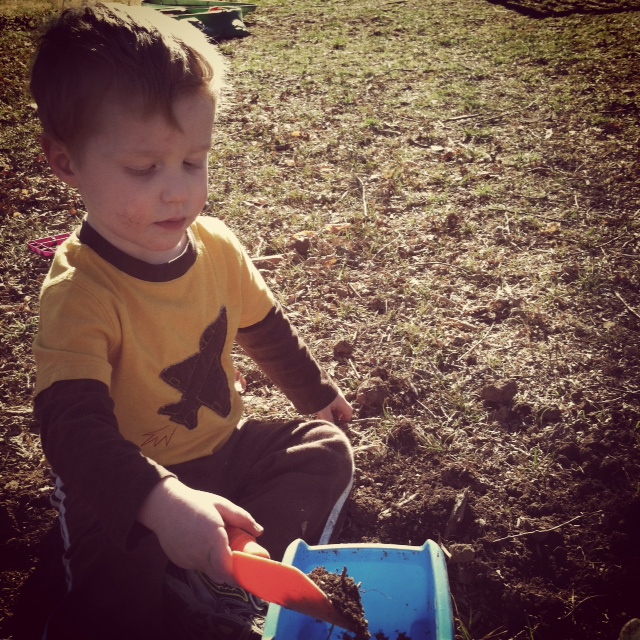 As we sat in contentment, running the dirt through our hands, with nothing more than talk of what dirt's uses included, I began to ask myself why? Why do I find this so soothing? Why am I drawn to digging up earthworms and getting dirt under my fingernails?
Meanwhile, the coolness of the earth between my fingers brought my attention back to the vision before me. Many would see a handful of dirt. Something that would require immediate use of a broom and a wastebasket if it found its way onto my floor. Yet here, it was simple yet beautiful, resting in the palm of my hand.
Sure it was cluttered with twigs and various other particles from the ground, but the rich, brown soil rested contentedly in my hand, awaiting whatever fate I chose for it.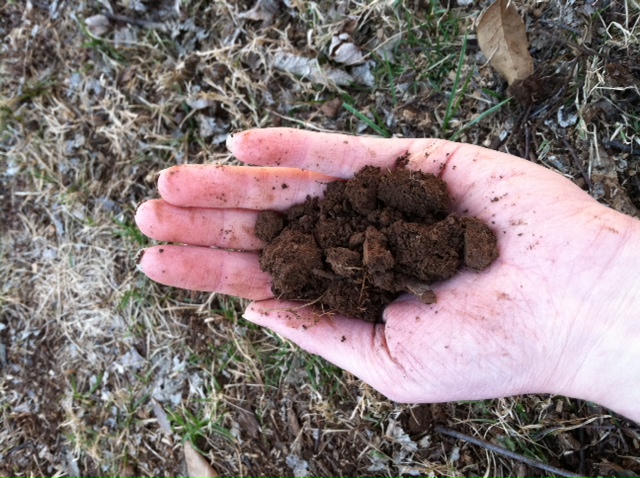 It's crazy to think that this is the physical ingredient that God used to create man.
And the LORD God formed man of the dust of the ground, and breathed into his nostrils the breath of life; and man became a living soul. Gen. 2:7
No wonder I'm drawn to this simple, oft trampled and despised, part of creation. God chose to do something great with dirt. He chose to make it the very thing that begins life. He also knew how we humans would need visual reminders of who we are in His eyes. Not dirt in a filthy way, but soil that can be formed into clay, and in the right hands, His hands, become fashioned into vessels that house His power.
But we have this treasure in jars of clay, to show that the surpassing power belongs to God and not to us. We are afflicted in every way, but not crushed; perplexed, but not driven to despair; persecuted, but not forsaken; struck down, but not destroyed; always carrying in the body the death of Jesus, so that the life of Jesus may also be manifested in our bodies. For we who live are always being given over to death for Jesus' sake, so that the life of Jesus also may be manifested in our mortal flesh. So death is at work in us, but life in you. ~2 Corinthians 4:7-12
So now I know. I love dirt because it's who I am. Simple, often cluttered, yet pliable. Thankfully I'm always in my Father's hand either being shaped into a beautiful vessel or receiving shelter from the attacks of life. Come what may, I can rest in the fact that God chose to make me out of something as simple as a pile of dirt to shine His beautiful light to the rest of the world.