We all have our favorite holiday treats. Fudge, cookies, cheesecake, cheese balls, the list is endless as you well know.
A few years ago while I was still teaching, one of my dearest friends entered my classroom just before Christmas and introduced me to one of the greatest reasons to throw diet rules out the window. Inside the pretty Christmas wrapping I discovered some chocolatey decadence nestled and sweetly beckoning me. Ever since my first bite, I've been addicted and look forward to any excuse to make my own Oreo truffles each holiday season.
Why do I love them? 1) Because they contain an insane amount of chocolate 2) Because they are so simple to make 3) Because it only has three ingredients 4) Because it doesn't require baking
Here's what you need to make your own: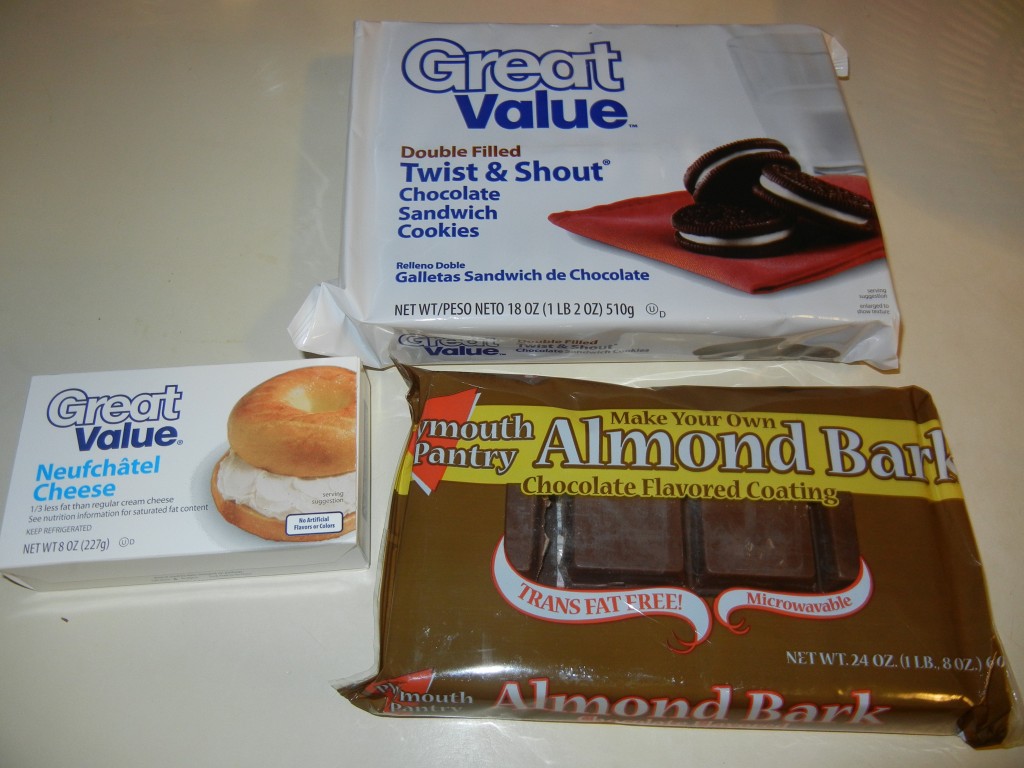 One package of Oreo cookies
One package of cream cheese – softened (I obviously used Neufchatel cheese because it's supposed to be better for you so I could feel less guilty about eating more than one. It worked just as well as cream cheese.)
One half package of melted chocolate almond bark
Step one: Crush the entire package of Oreos (minus one used as Dash's compensation for being my assistant) however you see fit. I find a food processor to be the easiest way. And don't you love that my son's fingers are stained blue from his snack of frozen blueberries earlier? I promise I washed them.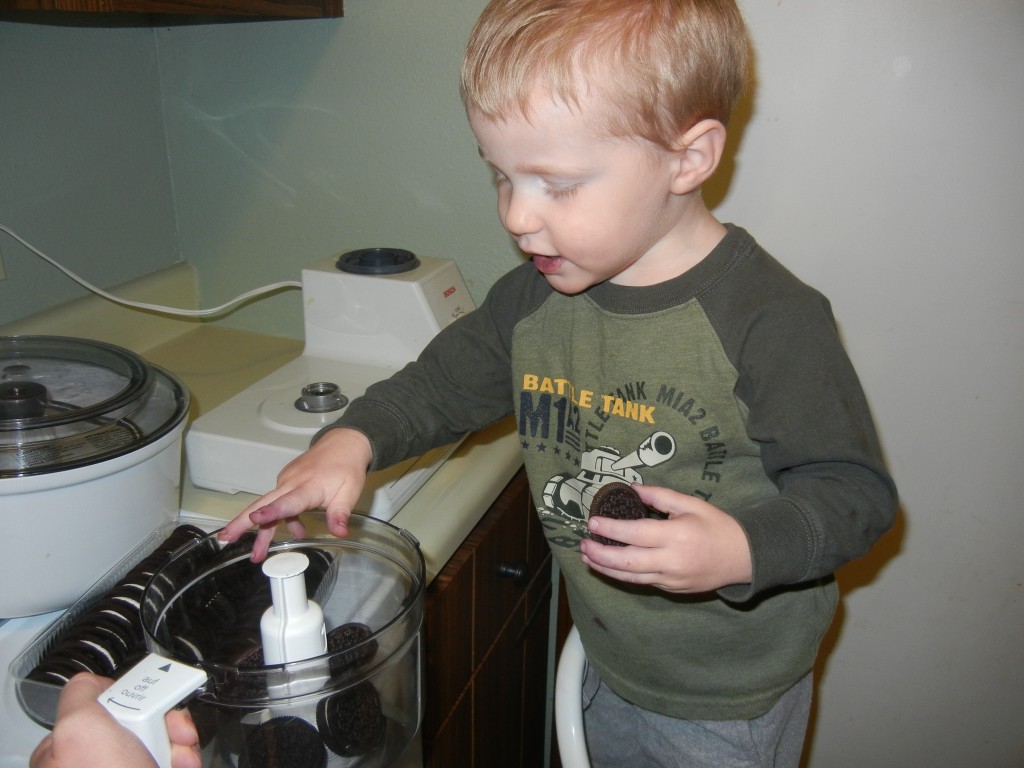 Step Two: Combine the crushed cookies and the softened cream cheese. Let me just make sure you understand how important it is to get the cheese nice and soft. I even stuck mine in the microwave for a few seconds just be be safe.
I have learned that for me, it's easiest to just mix with my hands. It's messy, yes, but so worth it, in my opinion.
Step Three: Form the mixture into balls of whatever size you see fit. I made two dozen and they looked like this.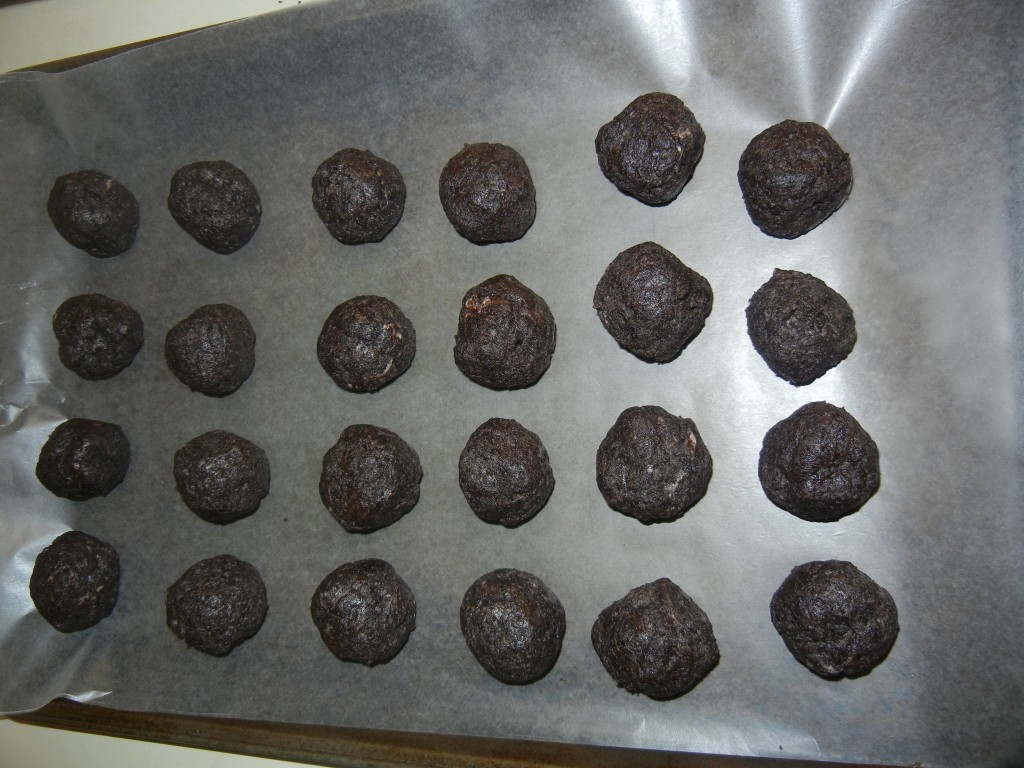 Step Four:  Flash freeze the balls for about 20 minutes.
Step Five: Melt the almond bark and dip the balls until covered. Chill until hardened.
Step Six: Enjoy!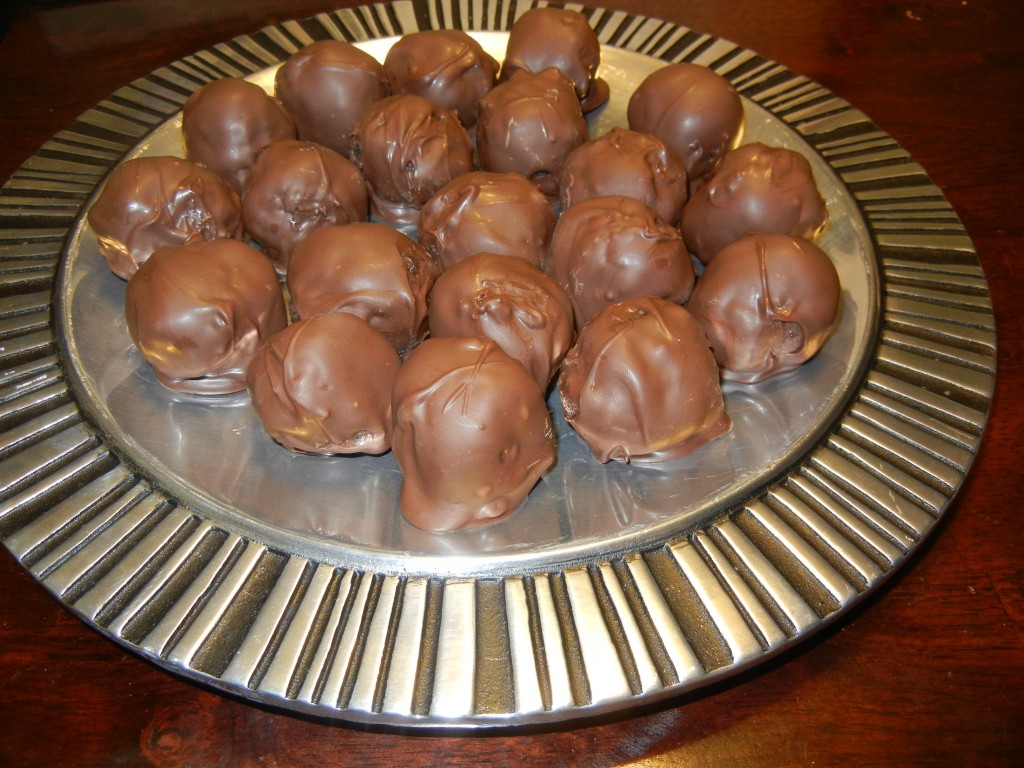 Linking up with: