I believe that the average female mind is wired to complicate things. I see it in my own life as well as so many other women who are willing to be honest about their struggles. We get involved in too many things, try to make everyone happy, and over-analyze a friend or family member's response or lack of response. We struggle to be the perfect wife, friend, mom, sister, or employee known to mankind. In the end, where do we find ourselves? I don't know about you, but I usually end up curled up on my bed with a tear-soaked pillow and a handful of used tissues attempting to piece together where I went wrong.
One of the reasons God gave me my son is to see how much fuller a simpler way of life can be. American culture applauds a busy schedule, being over-worked and under-paid, and sleep deprivation. It fantasizes over the complex relationships of celebrities and their families while encouraging a barrage of filth to enter our minds everywhere we go. While the average American is being encouraged to go green to save the environment, an even greater amount of pollution is entering our bodies through the entertainment, advertising, and atmosphere of both public and private places. We complicate our lives by trying so hard to be a responsible citizen who conserves water and recycles paper, but are we putting as much diligence into our awareness of potential threats we're imposing on our hearts and minds?
I would have challenged this way of thinking in years past. What's the harm in looking through those magazines? I hear that kind of talk at work, so what's it going to hurt if I hear it on TV? "I need to see it to understand the world," I used to think. "In order to reach the lost, I need to know where they're coming from." In reality, I see now how much I was complicating things. I learned to love and accept things that were just not okay to embrace. I was not thinking about God working in my life; I was trying to fit in with the world.
The magnitude of how lost I had become before God gave me a humble, simple life as a mother hits home with me each time I look into the innocent eyes of my son. When I know to turn away from an offensive commercial, he can unknowingly view something that will forever tarnish his memories. When I turn away my eyes in disgust at billboards at certain stores in the mall, his pure mind is emblazoned with the image. I have come to look at life through the eyes of a child again, and I'm grateful. It requires me to evaluate whether or not the television really needs to be on or if I truly have to go to certain areas in the mall. If it's not good for him, is it actually necessary for me?
God continues to prod my heart on this matter through a simple song I've been teaching Little Man over the past couple of weeks. It goes like this:
Oh be careful little eyes what you see!
Oh be careful little eyes what you see!
For the Father up above is looking down in love,
So be careful little eyes what you see!
Oh be careful little ears what you hear!
Oh be careful little ears what you hear!
For the Father up above is looking down in love,
So be careful little ears what you hear!
The following verses urge us to:
Be careful little mouth what you say!
Be careful little hands what you do!
Be careful little feet where you go!
Such a straightforward message complete with toddler-friendly hand motions has spoken to my heart in a magnificent way. What if the world put this song to practice? The effects of purposefully thinking before watching, listening, talking, doing, and going everywhere would change the world without a doubt. While I may not have much influence in the world as a whole, I do have a great deal of influence in the world of my family, church, friends, and most importantly the little boy I'm raising to hopefully change the world for Jesus.
I didn't come up with this on my own. Here's what Jesus has to say about the matter.
Do not love the world or the things in the world. If anyone loves the world, the love of the Father is not in him. For all that is in the world—the lust of the flesh, the lust of the eyes, and the pride of life—is not of the Father but is of the world. And the world is passing away, and the lust of it; but he who does the will of God abides forever. ~1 John 2:15-17
And do not be conformed to this world, but be transformed by the renewing of your mind, that you may prove what is that good and acceptable and perfect will of God.              ~Romans 12:2
I'm not saying to form a compound in a remote area somewhere near the North Pole and avoid the world at all costs. There must be a balance; we need to be aware of how the enemy is working, but keep it simple. If you spend too much time in the presence of evil, you will find a comfy spot to settle in and fall in love. I'm learning to make my exposure to the world purposeful, and I'm grateful for such handsome motivation.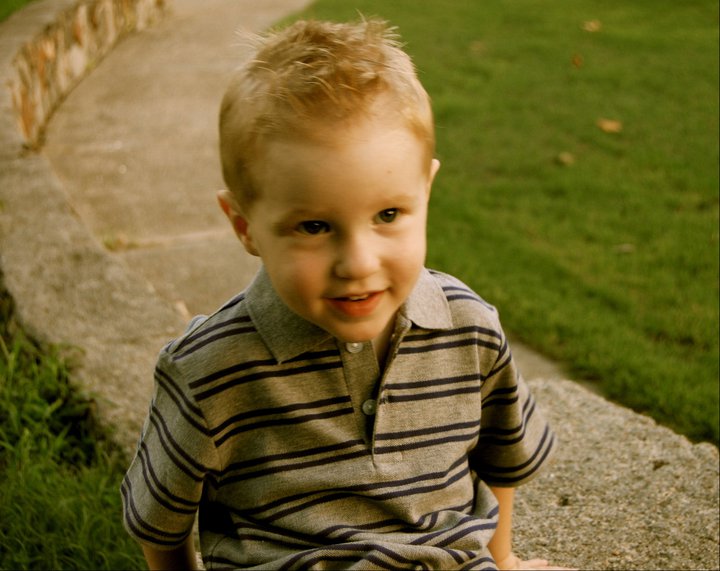 Linked up at: