Since I neglected to mention it anywhere else, I just wanted to inform you that I'm planning to post on Monday, Wednesday, and Friday mornings. If you want to receive notifications about new posts, I'm working to get the Email Subscription box to function. Meanwhile, you can like the Exceptionally Average page on facebook, and I'll be sure to post on there when a new post is up and ready.
I tried my hand at gardening for the first time this summer, and it was a learning experience to say the least. Thanks to an insane over-population of squirrels (and maybe forgetting to water regularly in the beginning of the intense heat wave we experienced), I'm sad to say I didn't harvest much from my meager little cinder block-encased garden. Thankfully, I can learn from my failures, though, and I did reap a multitude of spiritual lessons (and maybe a dozen radishes) from the experience.
In the beginning, everything went beautifully. My dad and husband worked to create one of the trendy little raised beds that are popping up all over the place. Two of my neighbors have their own flourishing raised bed gardens, and over the past couple of years, I've observed and admired theirs. This year, I decided it was my turn to grow my own tomatoes and bask in the sun warming my skin while I raked my fingers through the soil. It was a beautiful picture in my head. Additionally, my son would be right along beside me, learning all about vegetables, while I harvested broccoli from our back yard to go with dinner.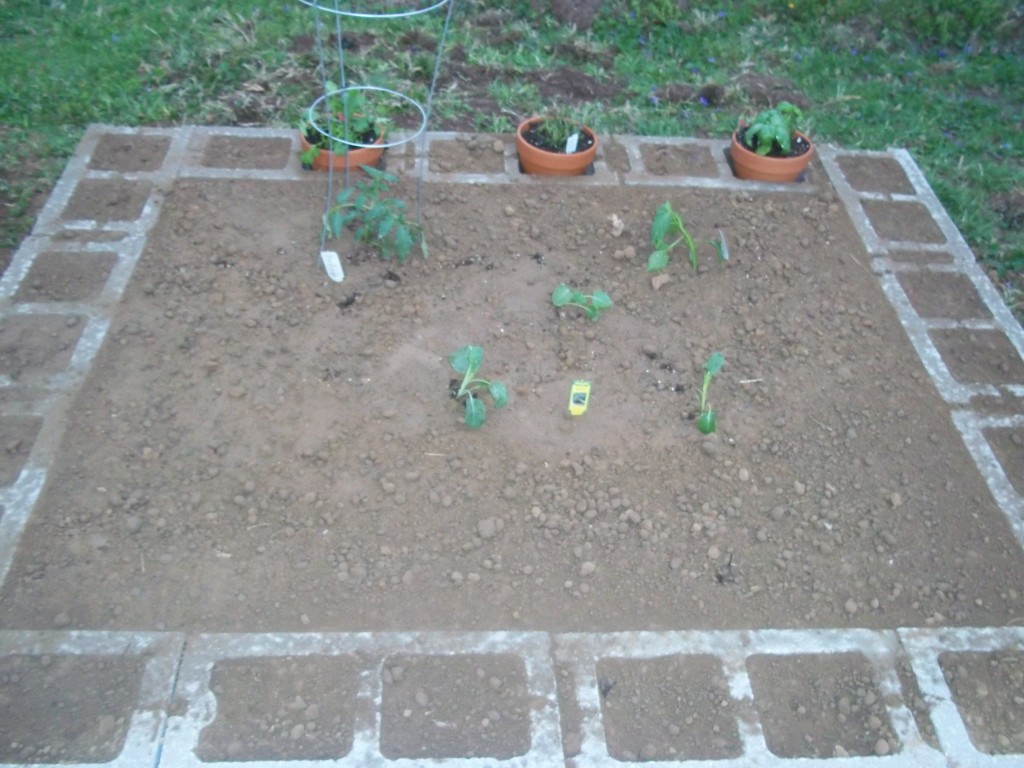 A couple of weeks into it, I noticed the sweet beginnings of the seedlings had pushed their way through the soil. I went out with my cute little gardening set, complete with a kneeling pad, and worked the soil while removing weeds.The mental picture of bliss I had painted was coming true! I was seeing growth, and knowing that I'd played a part in raising those little spinach plants made my heart sing.
Then I went out of town for a week. Things in the garden went a little crazy in that short time away, and my broccoli crop never really recovered. (I never before knew that broccoli will flower if it's not harvested in time.) Shortly after the first struggle, the temperatures rose to unbearable levels for those poor little plants. I forgot to water them daily now that the rain was no longer coming. Thankfully, all but my little spinach plants somehow bounced back after I mended my wrongs. Then the predators came and wreaked havoc on those happy little tomatoes and peppers. The two plants whose harvest I was most anticipating bore fruit and helplessly yielded it to squirrels and rabbits. And now I had nothing prospering or even giving me a glimmer of hope.
One fence built by my sweet husband, an angry gardener, and at least a half dozen uprooted and/or stripped plants later I have reached the end of harvest season. There was no fruit this year, but oh so many lessons learned. Here's what my garden looked like today. A sad-looking mess, isn't it?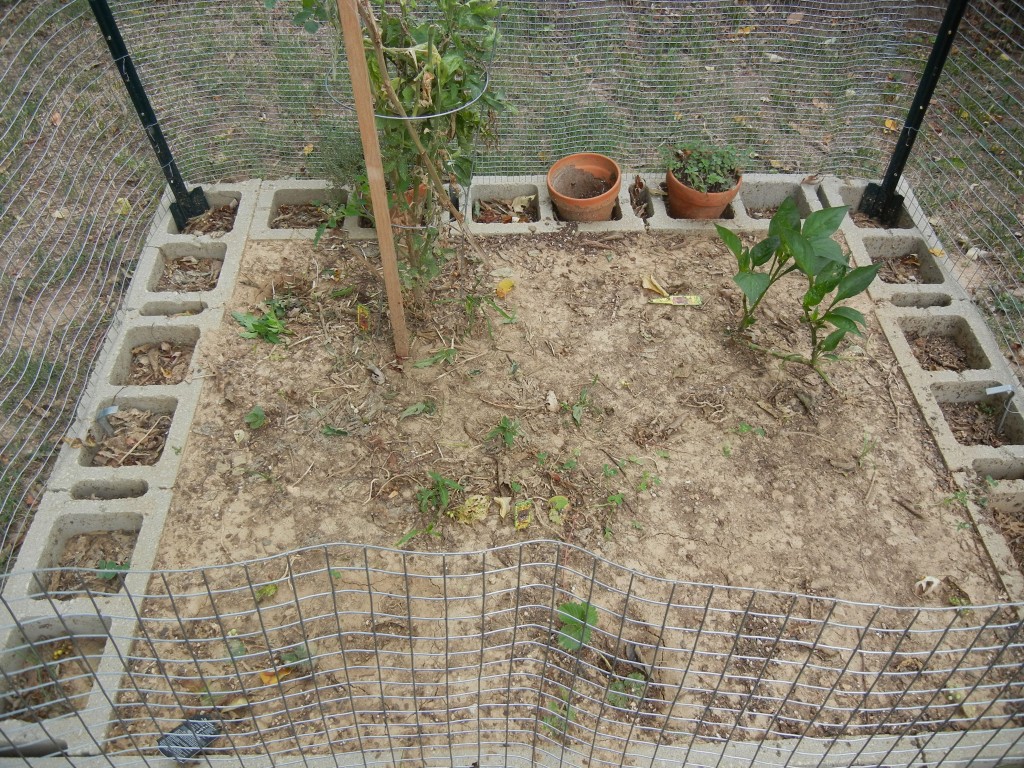 I haven't been able to bring myself to ripping up everything quite yet. It stands as a sort of memorial to me to take time to tend to my garden. Here's the checklist I'm working to apply to my own spiritual garden since I witnessed how vital each step is to keeping the right plants growing.
Learn about your plants.
Don't take a vacation without a plan for upkeep.
Plan for seasons of drought.
Keep an eye out for the weeds and vigilantly remove them by the root.
Beware of predators and be prepared to fight them off.
Join me next week for a closer look at how to successfully complete the first item on the checklist.